Ampthill Farm
Historic Southern Plantation and Modern-Day Farm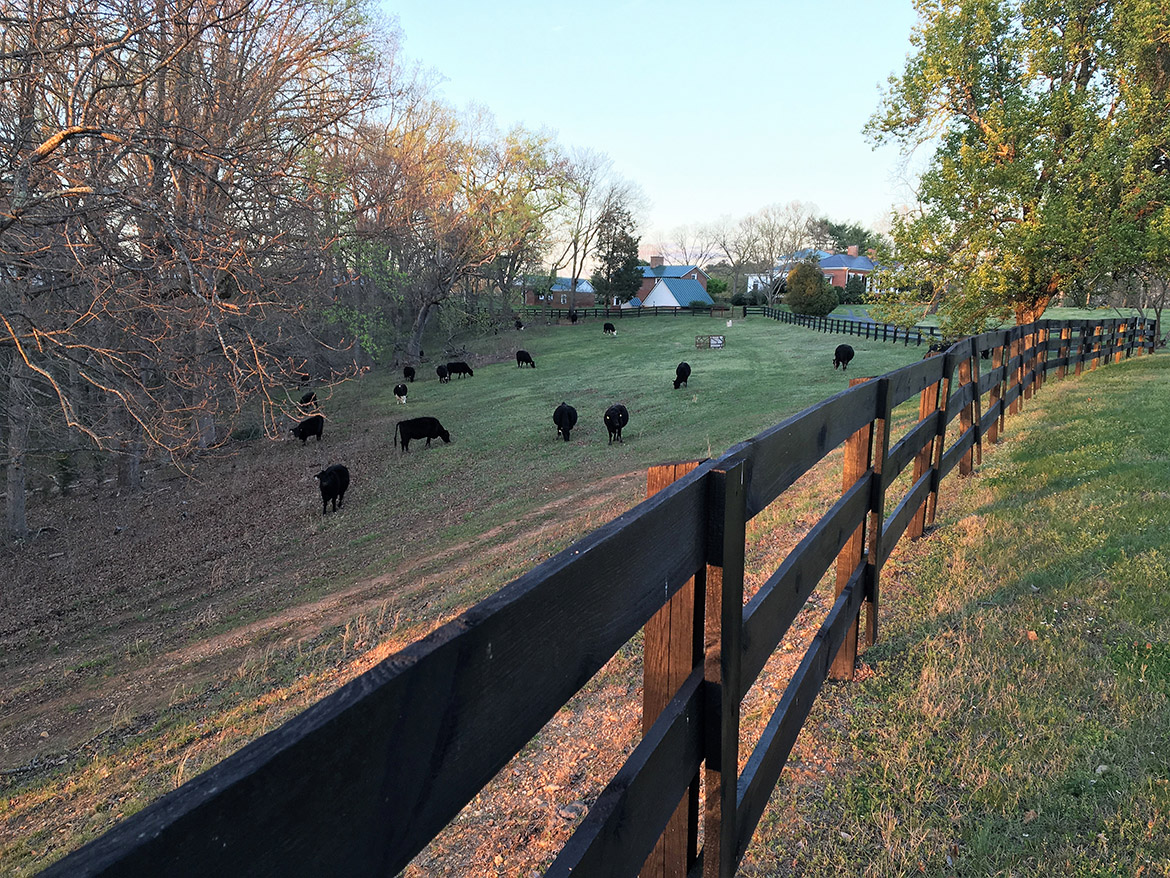 ---
Events
---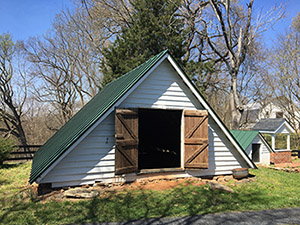 ---
Enjoy a relaxing, scenic drive to our farm, which is located at the highest elevation in Cumberland County – midway between Richmond and Charlottesville. The trip takes approximately one hour from both Richmond and Charlottesville. The farm is situated about a mile from the James River on a quiet stretch of gently rolling land, which has splendid views of the nearby mountains. The farm is home to about 30 Black Angus cattle and includes a vegetable garden during the spring and summer months.
---
Nutrition Talks with Lunch and a Tour
---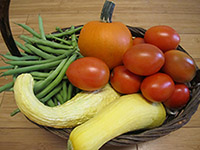 ---
Come hear Registered Dietitian and farm owner Paula Harrison discuss simple dietary tips that can improve your health and add flavor and variety to your meals. Each event begins with an informative 45-minute presentation in the old cookhouse, followed by a delicious, chef-prepared lunch served in the barn. A tour of the historic property will follow. A copy of Paula's book Superfoods for Women: 25 Amazing Foods that Help Women Live Healthier and Longer will be included as well.
Agenda:
Noon to 12:45 pm: Introduction to the farm and Nutrition Talk (with handout)
12:45 to 1:30 pm: Lunch in the Barn
1:30 to 2:00 pm: Tour of the farm's outbuildings, including the cookhouse, ice house, old well, smokehouse, and tenant house.

Please plan to arrive by 11:50 a.m. Follow signs for parking. Comfortable walking shoes and casual attire are recommended.
---
Thursday, August 17, 2017
---
Nutrition Talk Topic:
"Super Farm Vegetables; Health Benefits of Sweet Potatoes, Spinach, Broccoli, Tomatoes, and Asparagus"
Lunch: Buffet lunch featuring a variety of dishes made with fresh, local greens and super farm vegetables. Bottled water and iced tea will be included.
Registration $45
Questions? Contact Paula at paula@rdnadvice.com